GWR Coaches (Long)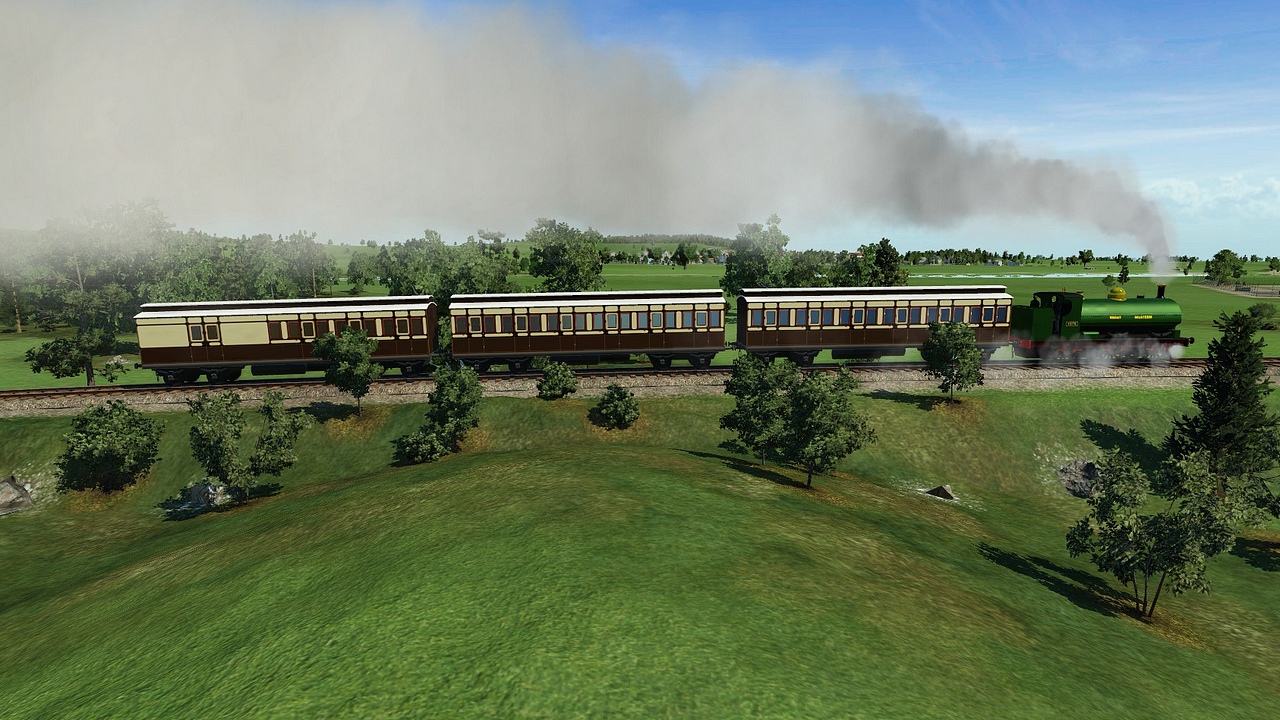 Author:
JK
Last revision:
22 Apr at 15:34 UTC
Description:
GWR Coaches (Long).
Available: 1883-1966
Includes a brake version.
GWR Clerestory Coach: Carries 12, 60mph (96kph)
GWR Clerestory Coach (Brake): Carries 8, 60mph (96kph)
Several hundred of this style of long coach with bogies were built from the 1870s and used on the GWR. These were mostly compartment coaches with a clerestory roof housing the gas lighting, feed from tanks under the chassis. The brake coach housed the guard and extra luggage, and had a manual brake to hold the train when the engine was detached.
Supports user colours. No aging or user logo.
Updated with the models also available as placeable scenery Assets.
Update: Improved windows by adding transparency and dark interior.
Update: Changed speed to 60mph (from 45mph). Changed end date to 1966 (from 1906). For compatibility with my latest GWR engines.