Tank Wagon Repaint #2 – FINA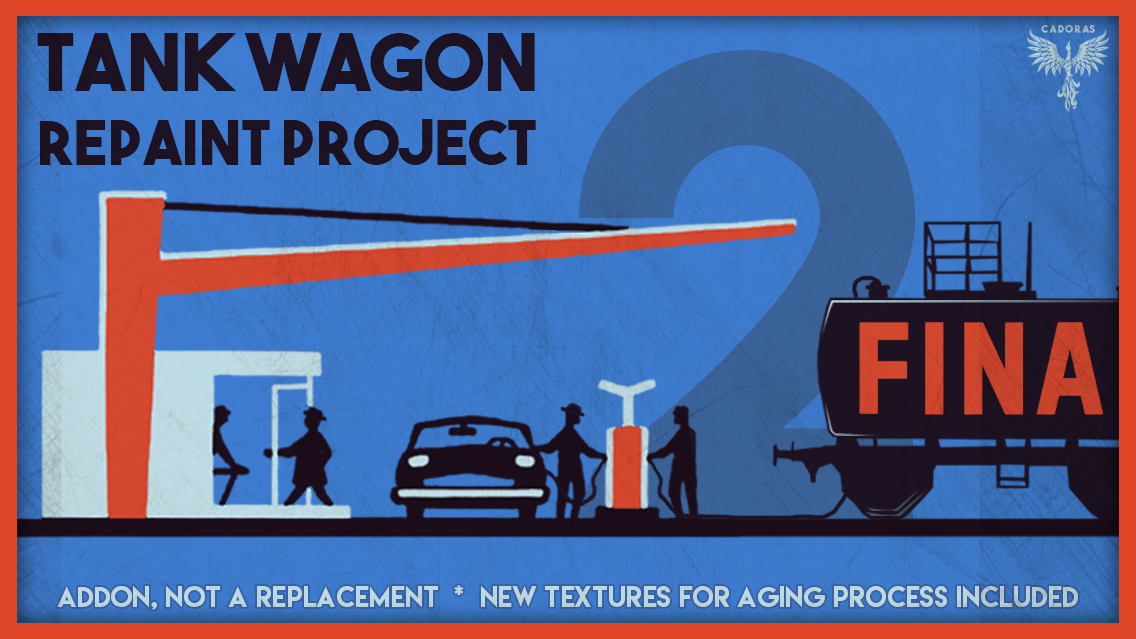 Author:
Cadoras
Last revision:
4 May at 21:33 2017 UTC
Description:
Introduction
A second repaint of the vanilla tank wagon (1910) with a classic FINA
livery. The repaint is an addon, not a replacement for the vanilla
tank wagon. Also included are new textures for the aging process.
Progress
When I've got the time I post updates on my projects on this site:
https://www.transportfever.net/index.php/Thread/8219-Cadoras-Paintshed-V2-0/
Disclaimer
The repaints are not meant to resemble the real deal in exact detail,
so historical inaccuracies are inavoidable.
No part of this repaint may be used without my permission.