NS Plan W wagon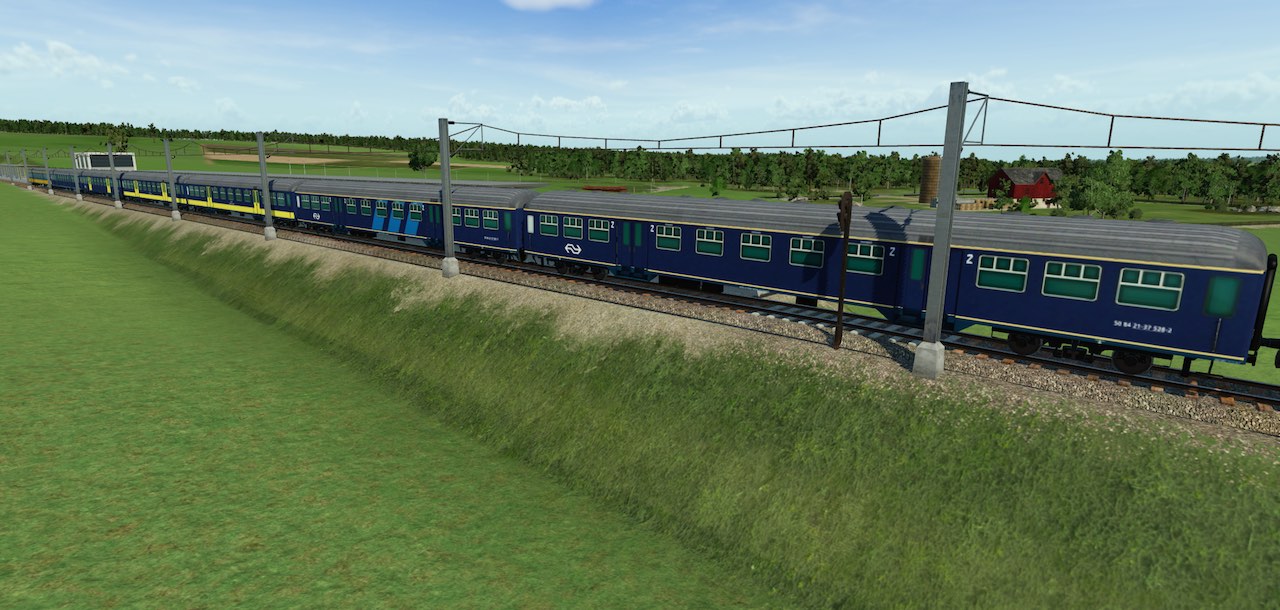 Author:
Finne
Last revision:
8 Jul at 13:38 2017 UTC
Description:
NS Plan W carriage in 6 versions. Based on the Train Fever mod by grimes and repaint by yavianice. Converted from Train Fever. Added door animations to repaints. NB: basic conversion: models do not age, have no interiors, are not re-colourable.
v1.1: Adjusted specs according to wikipedia.
Specs:
cost: €1.26 M
top speed: 140 km/h
capacity: 22
cargo type: passengers
loading speed: 4 x
weight: 35 t
running cost: €210 K/year
lifespan: 40 years
available from: 1966-1982
available until: 1968-2003
NB: Each of the 6 models has an availability in the stated range.