NS Traxx 186 class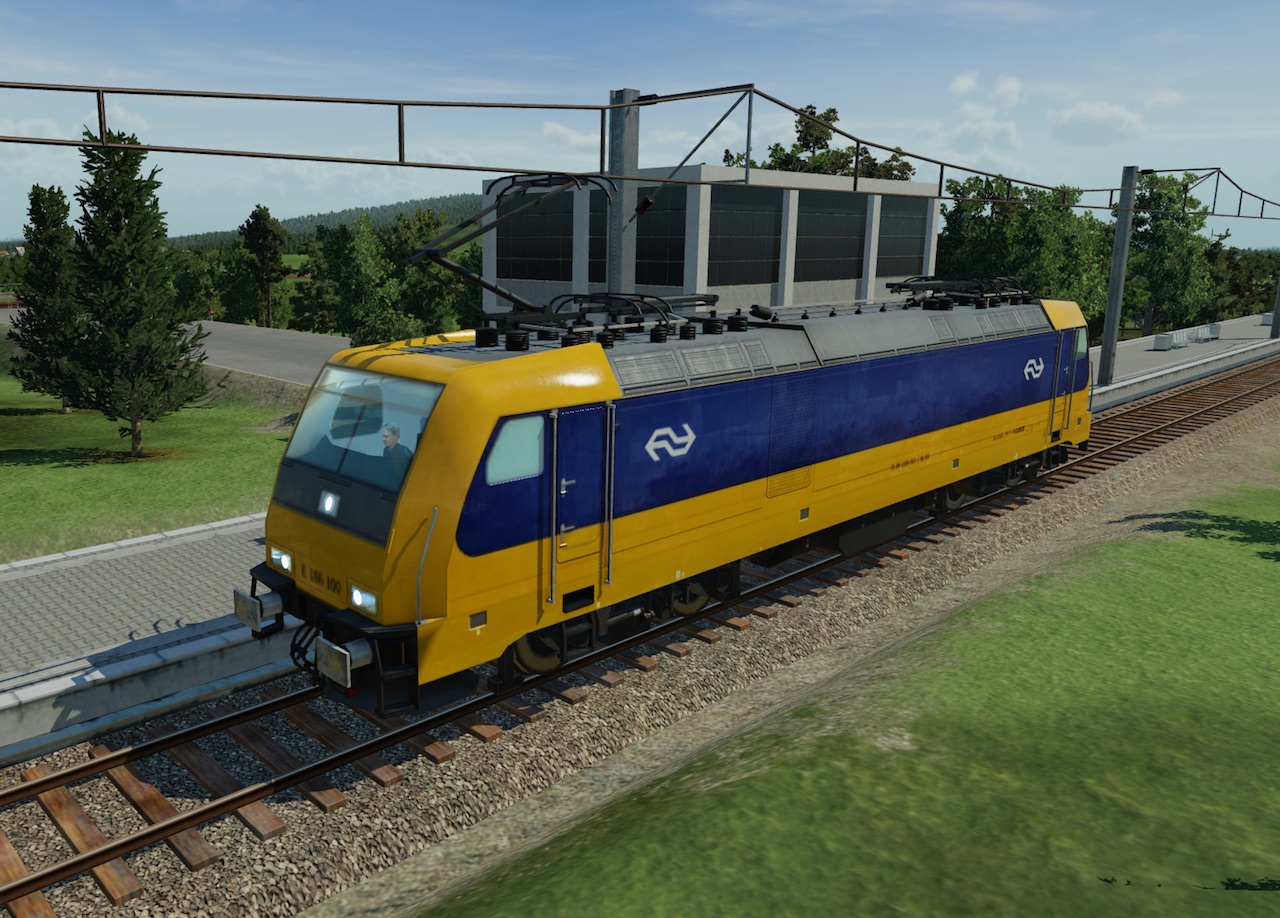 Author:
Finne
Last revision:
8 Jul at 13:09 2017 UTC
Description:
Traxx 186 locomotive in Dutch Railways (NS) livery. Based on Transport Fever Traxx BR 186 class mod by mznr and the Train Fever NS Class 186 repaint mod by JavaNocKziK.
v1.1: Adjusted Available From date to 2008 (although the NS livery appeared in 2014).
v1.2: Rebased on the 186 model by mznr. Includes custom sounds.
v1.3: Adjusted specs (power) according to wikipedia.
Specs:
cost: €14.6 M
top speed: 160 km/h
weight: 84 t
power: 5600 kW
tractive effort: 300 kN
running cost: €2.43 M/yearlifespan: 50 years
available from: 2008
available until: –