Ggths ´Bromberg´ DRG & DB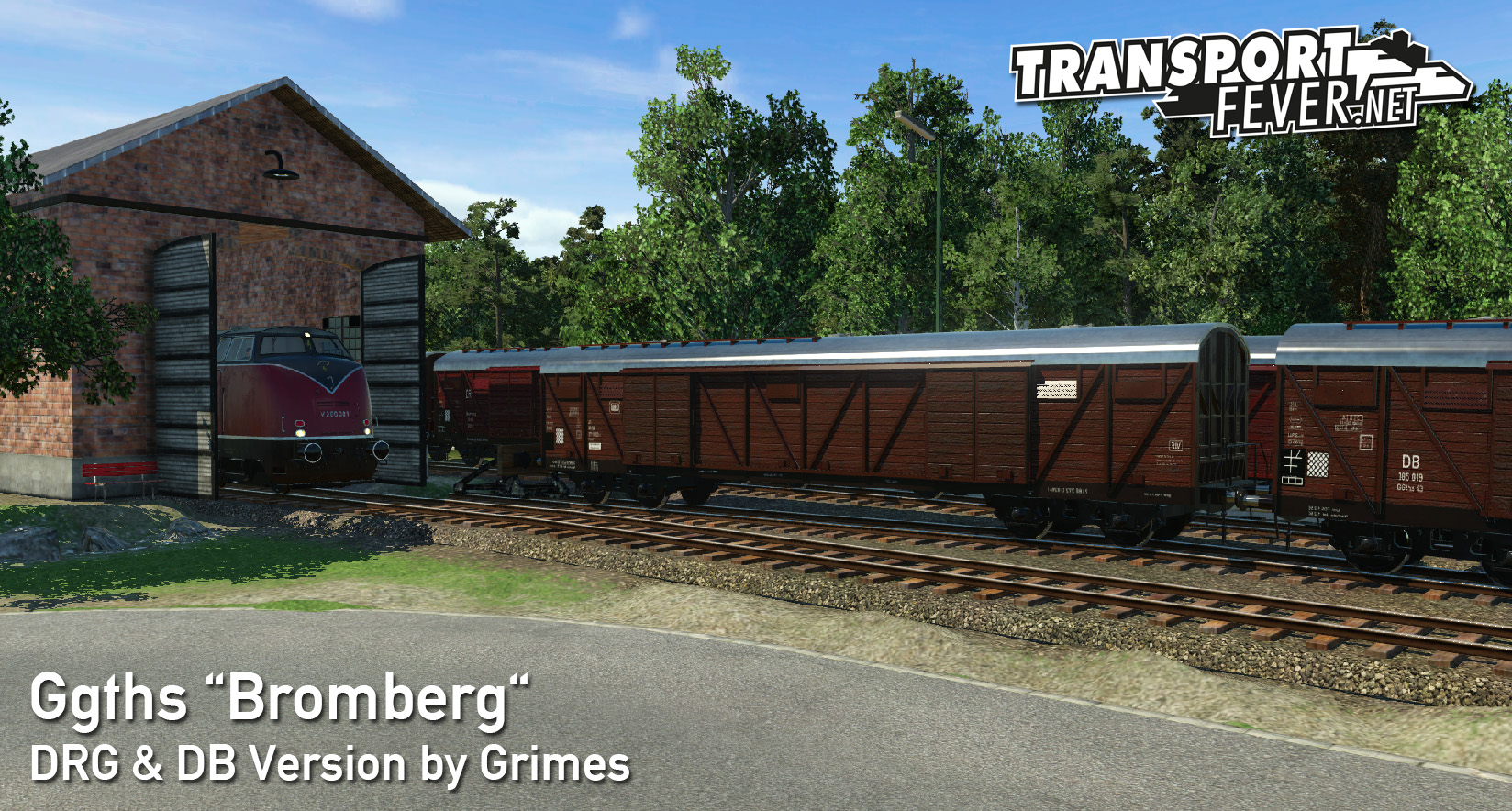 Author:
Grimes
Last revision:
4 Dec at 15:57 2017 UTC
Description:
This mod adds the Ggths ´Bromberg´ DRG & DB to the game.
This type of car was built in series production by the companies Deutz and Uerdingen from 1941.
This type of wagon was developed in the years 1942-1944 and built in series with the beginning of 1944.
By the end of the war, 77 vehicles of the type GGths Bromberg had been built.
A big thanks goes to Skyjoe who supported me with the textures.
Information regarding the progress can be found here:
https://www.transportfever.net/index.php/Thread/8708-MOD-GGths-Bromberg-Konvertierung/
Technical specifications:
– Capacity: Ingame: 20 | Original: 80 (Supports the Calculated Weight Mod[www.transportfever.net] from EAT1963
– Cargo: Tools / Grain / Plastics / Petrol / Goods / Food / Planks
– Maximum speed: 120km/h
– Availabilty: 1942 -1948 | 1949 – 1955 | 1956 – open end
You don't like the Steam Discussion Forum? No problem! We offer you an excellent alternative forum with a nice community and lots of tips, tricks and solutions:

[www.transportfever.net]