Illinois Central Highliner EMU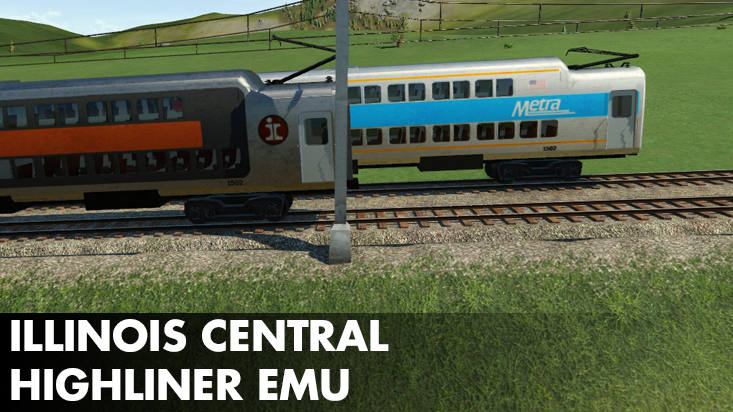 Author:
donoteat
Last revision:
14 Nov at 00:51 2017 UTC
Description:
The Illinois Central purchased these double-deck EMUs in 1971 to augment their fleet of single-level cars on the IC Electric commuter line out of Chicago. They provided dependable service until their retirement in 2016.
This pack contains two skins: the original Illinois Central plus the later Metra paint scheme, introduced in 1971 and 1984, respectively. Both are set up to be purchased in married pairs.
Stats:
Power: 530 HP per car
Capacity: (156*2)/4 = 78 passengers per married pair, or 39 per car
Max Speed: 80 mph
Introduced: 1971, Metra version in 1984
Weight: 70 tons per car
Additional features: all-aluminum construction, gallery style seating for quicker ticketing, trapdoor on one side for low platforms, slightly more detail than my Cities: Skylines version
[t.co]