Xiamen/Amoy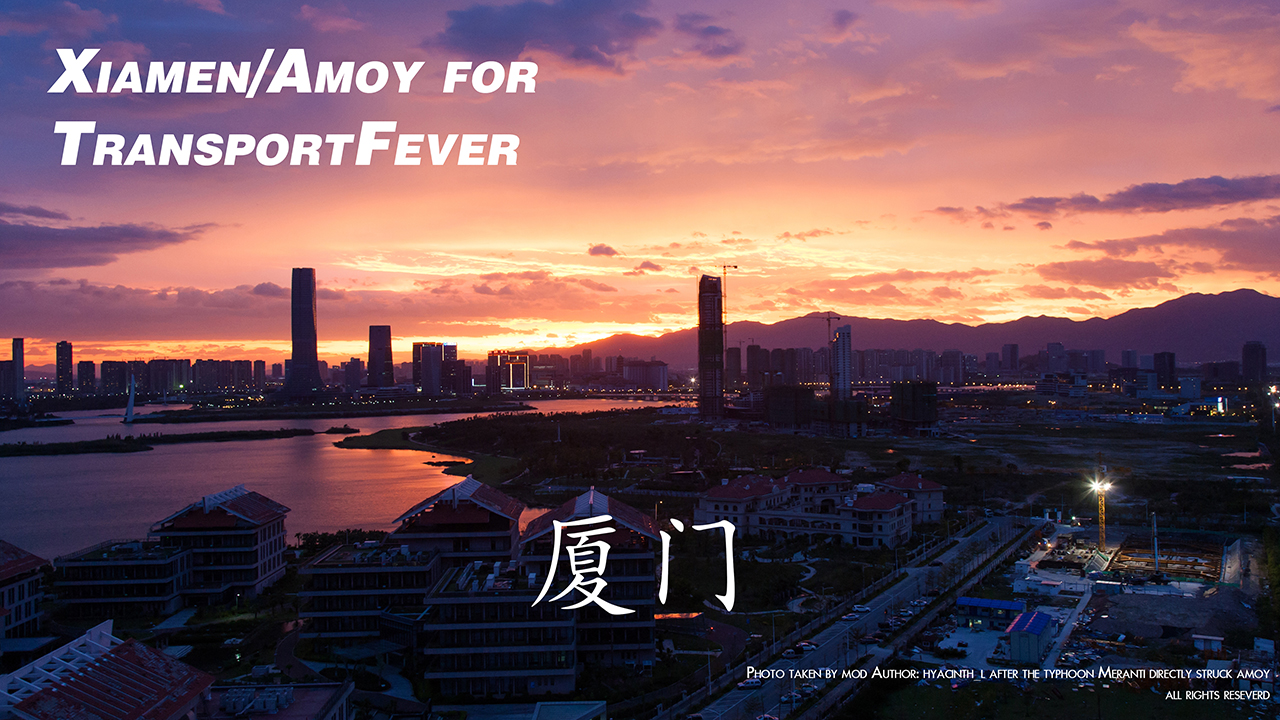 Author:
hyacinth_l
Last revision:
14 Nov at 12:27 2016 UTC
Description:
EN:
A large, square map of Xiamen/Amoy, an energetic city in Southern-Eastern China famous for tourism, romance, piano, and recently software industry(24.48N118.10E), with a scale factor of 1:2.
Xiamen has been open to westerners since 1840s when China was defeated in the First Opium War, declaring the start of a century of colonization and foreign invasion. Anyway the colonists' buildings found here are now exotic and attracting a lot of tourists.
As a coastal city Xiamen has been as aggressive as the Netherlands in seeking land from the sea. And as a result DEMs are often outdated very soon. Water masking here is a pain in the ***, even after hours of arduous efforts the outcome is still far from satistying. 10m height resolution promised by ASTER means that the surface is something like the moon when bridges, building and trees distort terrain data, while the bing map for reference is totally obsolete that Haicang District were in the seas. In recent years Xiamen has been rocketing in cumulation of wealth and ambition with the help mostly from real estate markets, where housing prices octuples in the last decade to an average around 4000 EUR per sq metre in urban areas, boosting in turn the land making. The opportunities following the wealth and ambition attract young people from all around and the city is filled with seemingly juvenile air. btw Xiamen is among the cities with best air qualities in China.
It has to be noted that the bridges auto generated in game do not represent real world settings. Lieyu is under control from Taipei so a bridge to that part of the island in the SE of the map is not possible, while IRL there indeed exists water routes.
Gulangyu is residental and tourism area free of almost all automobiles. Only a small number of trucks are there for something like garbage collecting and emergency service. Also there are no bridges connecting the island of Gulangyu.
From the Xiamen Island to Haicang there is a marvellous 海沧大桥(Haicang Bridge) running high over the channel, with an intermitent support from the small island Huoshaoyu in the middle of the water.
Connecting Jimei and Xiamen Island there are 2 long bridges.
Connecting Jimei and Xiang'an the bridge is rather north, along the NE edge of the map.
Connecting Jimei and Xinglin bridges are over the mouth of inland lakes.
Near Tiancuo locates Xiamen North Railway Staion IRL, which is on the high speed railway line. And downtown in Siming District there is the old Xiamen Railway Station.
Xiamen has its unique BRT, or Bus Rapid Transit, system, running on dedicated and elevated lines and even dedicated bridge(2 independent lanes of Jimei Bridge with its own supporting stucture) with buses. Several lines ferry passengers from the northern part near Tiancuo(Xiamen North Railway Station) and beyond(not represented in this map) to the island of Xiamen. And some communicating on the island the west Kaiyuan and the east near Tapu.
The BRT systems is essentially a tram system with buses, and the route becomes more challenging when traffic between Jimei and Xiamen Island increases for both the reasons more residents live off the island; and a lot of people have to transit between the old train station and the north train station.
A new underground below seabed is under construction at the moment.
A little north of Dongdu a tourism harbor has lines sailing to Gulangyu, and almost in every other spot that looks like a harbor, there is a harbor.
In short, please refer to real world maps when you play this scenario.
CN:
今天太累了,中文介绍先不写了吧,总之是厦门,大家都会多少有了解吧..诶诶偷个懒