Scania R730 Semitrailers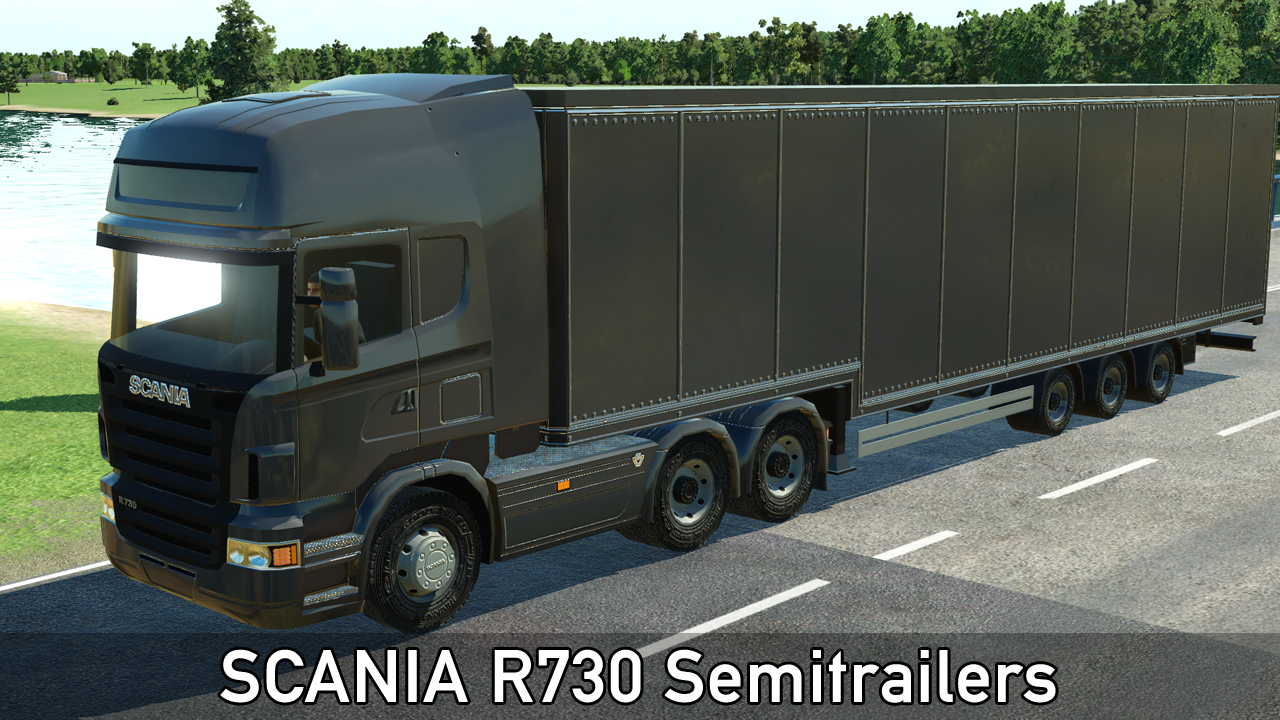 Author:
Onionjack_
Last revision:
12 Sep at 16:38 UTC
Description:
**v.1.4 changes**
– Added new option, one truck that will carry each type of cargo
– Once cargo is unloaded, trailer will despawn
– Each cargo will have matching trailer
– Added support for Cargo Calculated Weight mod
NOTE! Container Asset Set required, link to the asset is on the right column of this page.
Top speed: 90 km/h
Power: 544kW
Capacity: 36
Lifespan: 30
Available: 2004
Price and running costs are defined by the game automatically.