Alco PA – Southern Pacific Daylight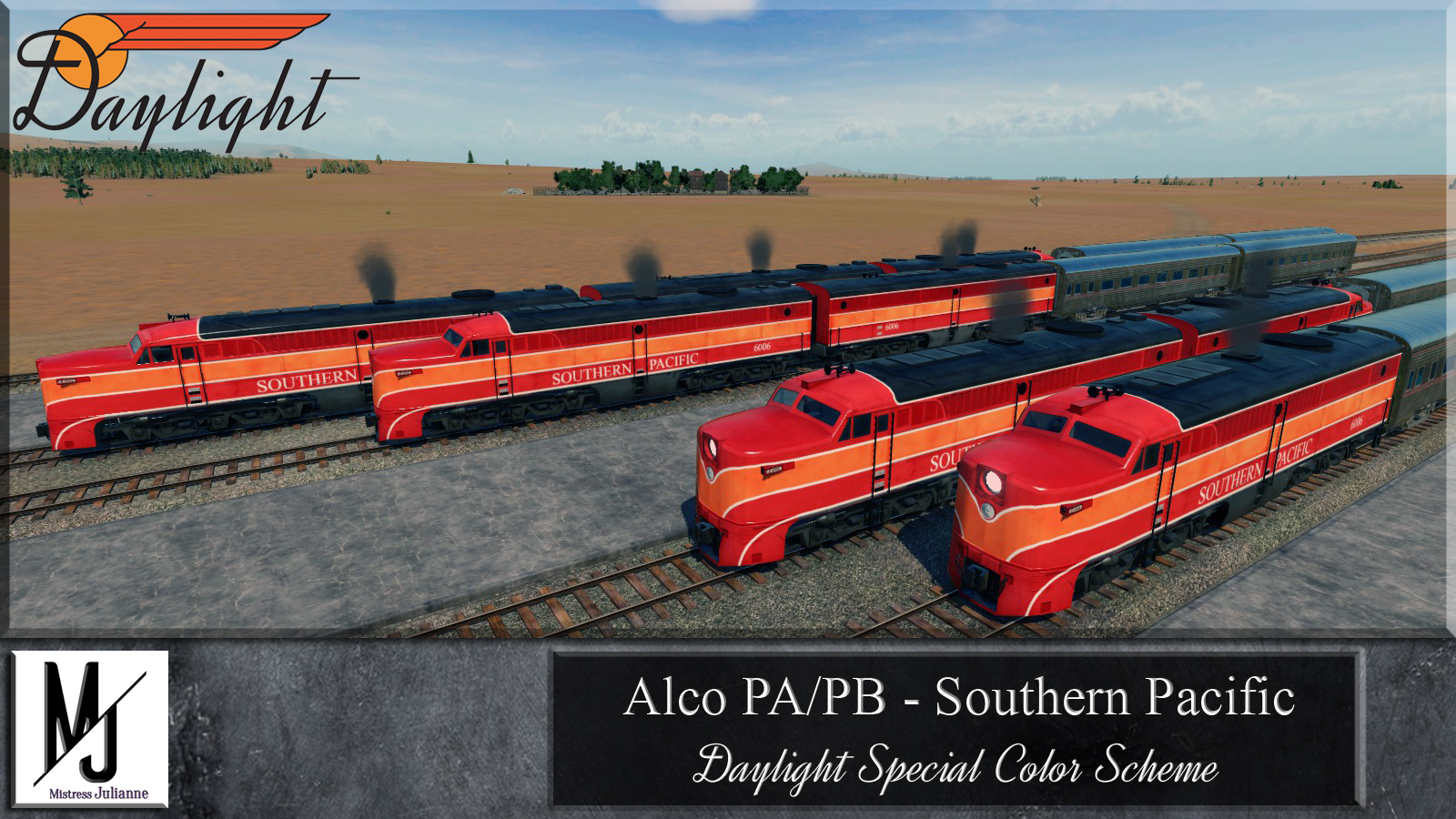 Description:
This is a repaint of the Alco PA in Southern Pacific's Daylight Special scheme. Included is the A unit, B unit, A unit reversed, as well as multi units of A/B, A/Ar, and A/B/Ar.
Matching coaches will be coming in the near future.
Matching coaches are finished
Note: This is my first mod so please let me know if something doesn't work as intended.
In game text:
"The Coast Daylight, originally known as the Daylight Limited, was a passenger train on the Southern Pacific Railroad between Los Angeles and San Francisco, California, via SP's Coast Line. It was advertised as the 'most beautiful passenger train in the world,' carrying a particular red, orange, and black color scheme. The train operated from 1937 until 1974, one of the few passenger trains retained by Amtrak in 1971. Amtrak merged it with the Coast Starlight in 1974."
Edit:
Added the PB Unit as a standalone unit in "multiple units" for more creative usage.