Shinkansen 0 series 新幹線0系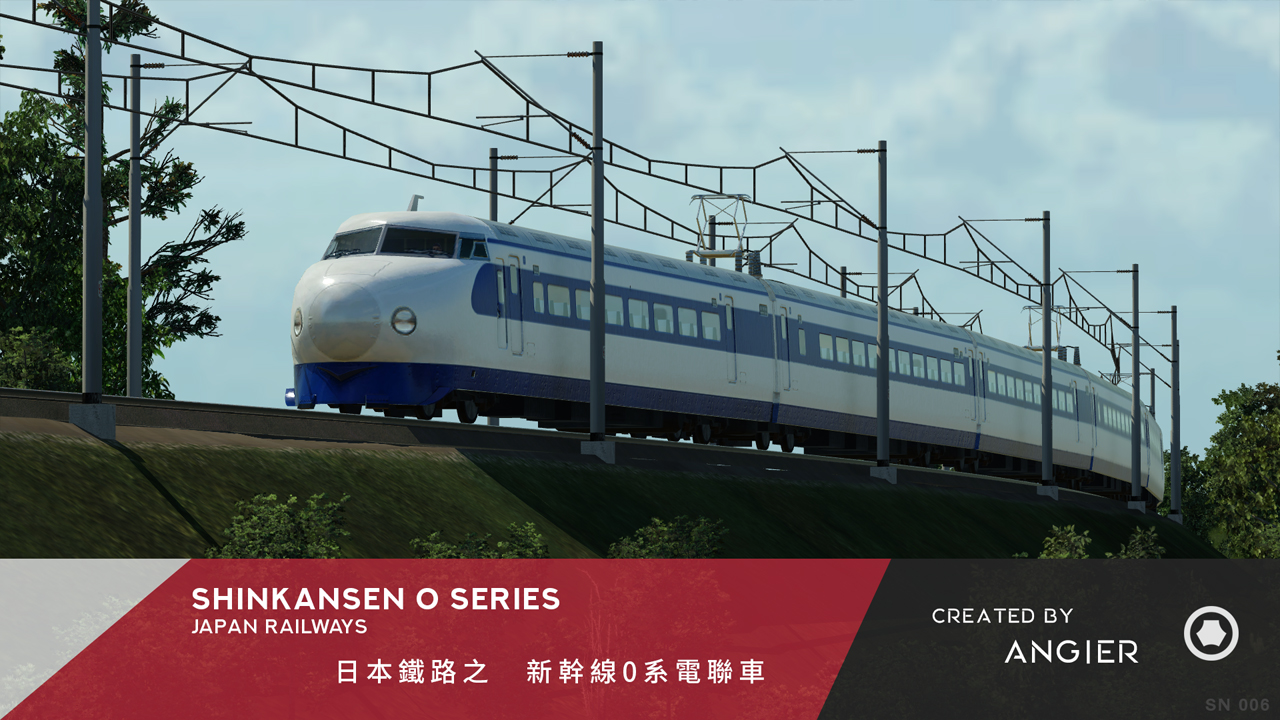 Author:
angier023
Last revision:
13 Oct at 16:27 2018 UTC
Description:
The 0 series trains were the first Shinkansen trainsets built to run on Japan s new Tokaido Shinkansen high-speed line which opened in Japan in 1964
世界高鐵系列的第一部車新幹線0系,此mod 包含初代大窗版本的0系,以及後期小窗和新塗裝的樣貌。
P.S. 製作列車組超痛苦的,尤其是那些看似相同但細節都有差異的車廂,為了不那麼麻煩所以只取編組內幾個車廂製作,然後重複編列,只求相似囉!
Top speed: 210km/h
Capacity:
4 car sets : 90
6 car sets : 140
8 car sets : 190
12 car sets : 290
16 car sets : 390
Thanks for everyone who responded positively on the message board. As for some common questions you guys asked, I would like to answer here.
1. Catenary and Track in the preview images.
It seems that catenary pole was from the other mod, but I am not sure which one that is. I added a lot of mods in the game early on so I always thought that was the default one.
The track is my own creation, that mod is nothing special and has a lot of problems, It's mainly for my own use. I might release it with the high-speed train station that I intended to make in the future.
2. The future plan for the Train mods
I intended to make a Taiwan railways series and a High-speed train of the world series. The other Shinkansens are among the latter one.
3. Price, Costs and the Balanced
That part of the game mechanism isn't really my focus, I don't even know how that works. So… maybe somebody can provide a proper setting for me?
P.S. I am Taiwanese, Not Japanese, I just like a lot of trains from different countries.